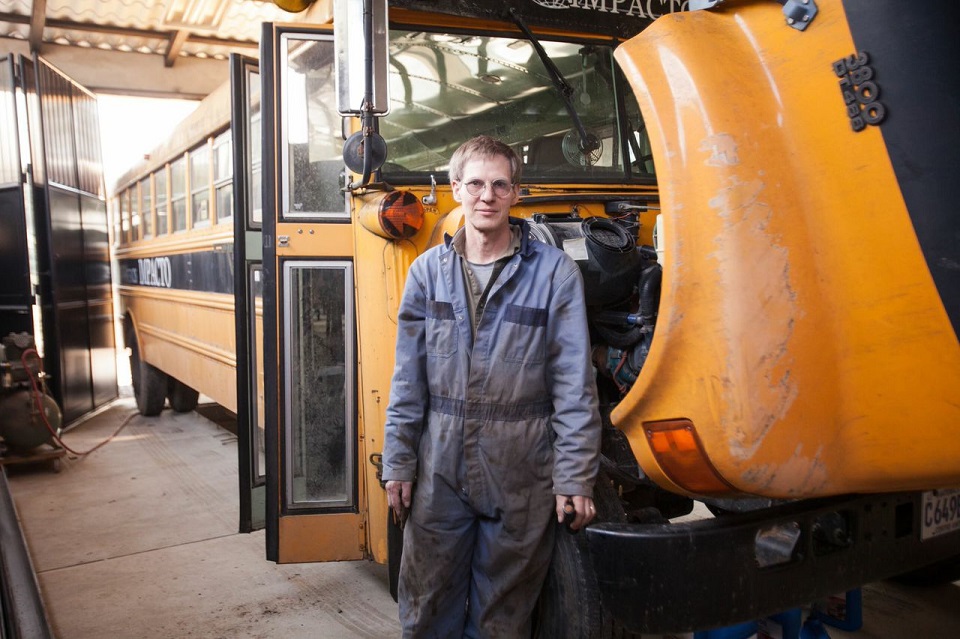 What a blessing to have a North American Mechanic working with us for the past 5 weeks.  We depend on our vehicles for daily transportation for our teachers, students, Short Term Teams, and ministry workers.  The rugged terrain and poorly maintained highway puts extra strain on our trucks, buses and cars.
Gary Beherrell is a specialist mechanic who has just spent 5 weeks in Tactic.  He has brought a joyful spirit to the mechanics shop and we are thankful for the expertise he has shared, his generous gift of time and dedication to building the Kingdom.  His work on the Sprinter, buses, and trucks has made huge impact on our operations.  Thank You.
If you are a mechanic and interested in serving as a mechanic in Tactic, contact Sandra Stephenson at sandra@impactministries.ca.  He will be happy to help you.
If you want to read more about the other aspects of the Mechanics and Woodworking Shops, check out the posts on the Impact Now page.