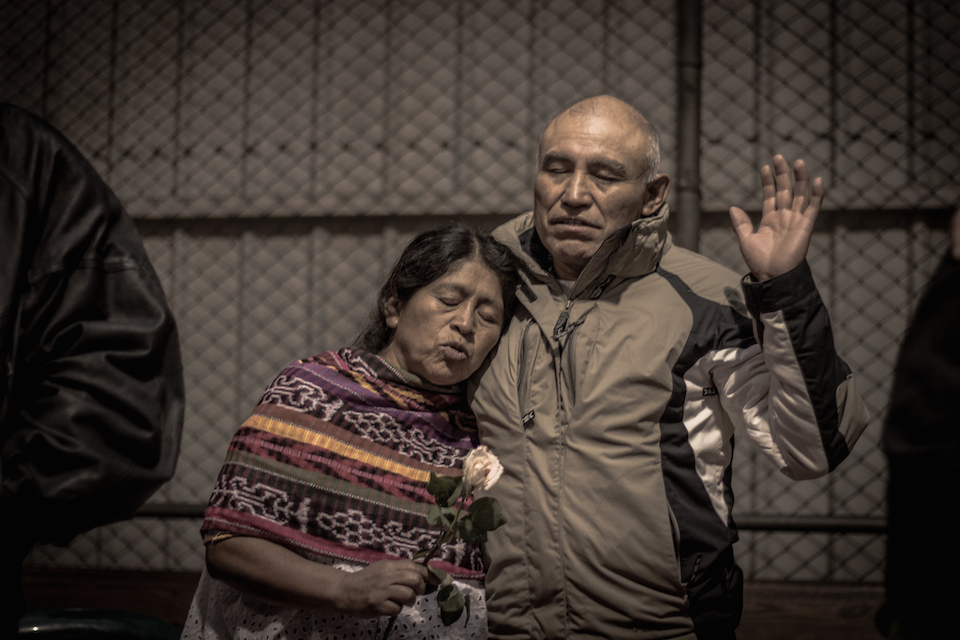 River of Life Church (Iglesia Rio de Vida)
The River of Life Church that began as a small house church in Les and Rita Peters' living room several years ago has now grown to three congregations, in Chamche, Mocohán, and in Purulhá. The River of Life Church considers itself to be one church with three congregations. Once every six weeks all three meet at our new facility located on the Chisac property where there is room for everyone. Our fourth congregation is beginning to grow in Villa Nueva!
For a long time, the River of Life church family has dreamed of building a church sanctuary for their joint gatherings.  Our Guatemalan brothers and sisters are truly grateful for North American support for the construction and operation of the schools, the medical clinic and agricultural project, but have had the desire to build this sanctuary, where they worship the Lord, with their own sacrificial offerings.  They have completed the first phase of this new sanctuary which includes the foundation, supporting structure, and a roof.  This has become the new home for the River of Life believers where all of the congregations can come together in worship.
Each congregation is divided into cell groups which meet each Thursday in locations chosen to accommodate people in their own neighbourhoods. One of these groups is in the Kekchi Mayan language. The church has a "School of Worship" where people are learning to play instruments and training as future worship leaders. We are blessed with vibrant teachers who love the Lord. Several have been trained in the National Music Conservatory. This is an exciting ministry that is growing each year.
The church includes a full program of men's and ladies' fellowship, youth group, Sunday school, marriage classes, leadership development training and the regular Sunday and communion services. Additionally, Impact Ministries works closely with pastors from different denominations in the many mountain villages around Tactic, supporting church growth through prayer, pastoral training seminars and donations.