Small blessings in a time that seems almost surreal to all of us – we've been able to distribute food to some of our neediest families!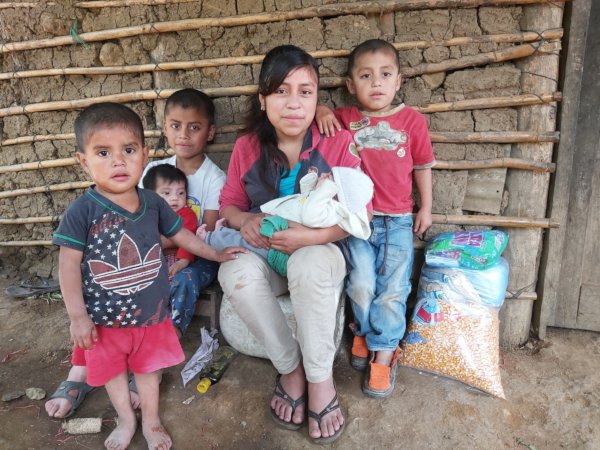 Many of you have asked how COVID-19 is affecting your sponsor children, the students in the class you support, or others you love in Guatemala.
Like you, people here are facing sweeping restrictions right now. In Guatemala, the implications can be ominous. For many Guatemalans, if you don't work for a day, you don't eat for a day.
So we're praising God that the principals of the Vida Schools, working with the pastors of the Rio de Vida Churches, were able to get food hampers into the hands of some of the families of our students who need them most.
Pray with us that God will continue to provide for our children and their families. We will continue distributing food as long as we are able.
If you'd like to be part of our food hamper distribution, donations can be made through the Rio de Vida Church. Now, more than ever, we want to stand by our most vulnerable families.