#GivingTuesday is in just two weeks! Create a fundraising page today and invite your friends to give on Tuesday, November 30th to provide meals for hungry children in Guatemala!
Because kids like Victor need our help!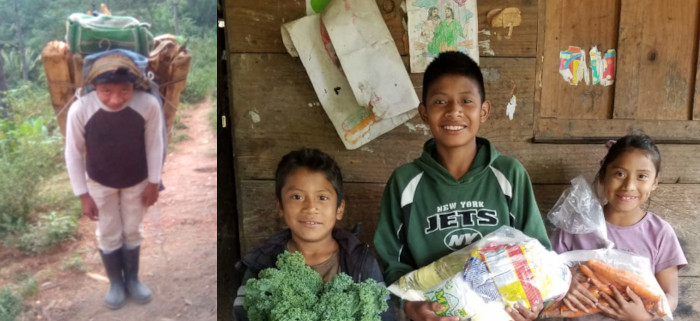 Victor and his siblings have been learning from home for most of the 2021 school year. Every morning before starting on his schoolwork, 15-year-old Victor would join his father in going out to find work. Sometimes he chopped wood to sell and sometimes he picked tomatoes to earn a few dollars to help put food on the table. But sometimes he didn't earn anything at all. There were days when Victor and his family had nothing to eat.
But Victor and his younger siblings prayed for provision and trusted the Lord to sustain their family. Each time his mom came to pick up a food hamper at Vida Mocohán school, she came with so much joy and gratitude. God used the food hampers you provided over the past year to bless Victor's family.
Victor's family still depends on food provided by the school to have enough to eat. Will you make sure we can provide them? $40 provides a large hamper that can sustain a family like his for about 2 weeks! And when Victor and his siblings are back in the classroom, $10 provides 18 nutritious meals to satisfy their hunger and help them learn.
You can help us meet our #NoHungryKids goal of $10,000 – that's 250 hampers for our school families, or 18,000 hot, nutritious meals for our students. Multiply your impact by creating a fundraising page today to share with your friends. We'll be accepting donations for the #NoHungryKids campaign right through #GivingTuesday on November 30th.
Thank you for providing meals for kids like Victor! Watch our facebook and instagram on #GivingTuesday for more stories of how school meals and food hampers are making an impact in Guatemala.