Some of you have heard that there is unrest in Guatemala, and we'd like to give you an update of what our team is seeing in Tactic so that you can pray with us.
Julie Sawatsky de Lem, who works with our short-term teams, says:
We've had roadblocks in place around Tactic since last Friday (they started a few days before in other places). Many protesters have taken action by blocking main highways in locations all over Guatemala. Our only grocery store is open today again, but with limited hours and running out of supplies, and both gas stations in town are out of gas. The bank has closed. We are blockaded in, at a distance of about a 5-10 minute drive on either side of Tactic. Propane sellers in town are running out of propane (our stove and water heater are both run with propane tanks). We are safe and well, and very glad that our team season finished earlier this month. Pray for Guatemala. Pray for safety and pray for peace.
Here's a photo of the empty shelves in the local grocery story: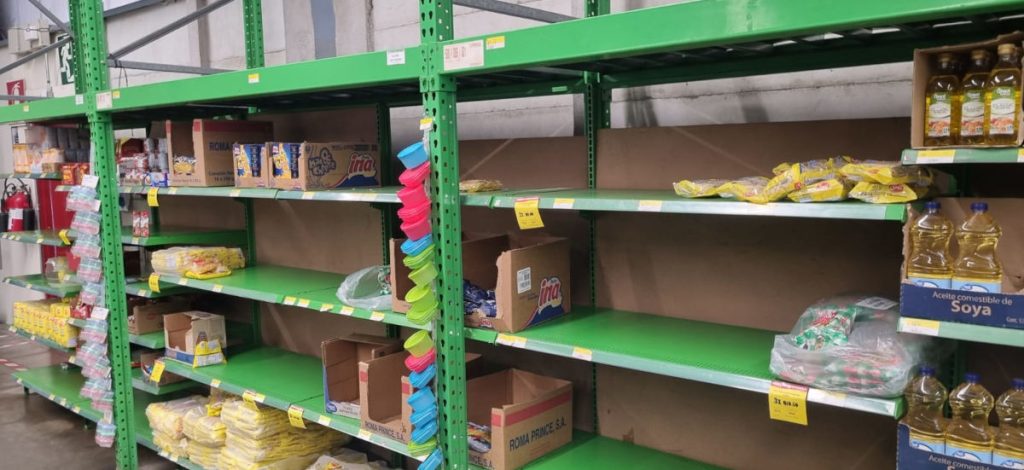 David Balaam, the Academic Director of the Vida Schools, says:
The situation we are experiencing in Guatemala affects every family, especially those with limited resources. This week it is affecting the schools in Baja Verapaz. We have had to cancel classes for a few days because the blockades do not allow any type of vehicle or person to pass from one side to the other. (Most of our teachers come from Tactic, so to get to the schools in Baja Verapaz, they have to travel). There were days when the teachers of Baja Verapaz looked for remote paths through the mountains so that they could get to work and this meant that they arrived back at their homes very late at night. Pray for our authorities that God gives them the wisdom to make the best decision so that the blockades and demonstrations end soon.
This is a photo of teachers looking for a way to get around the blockade: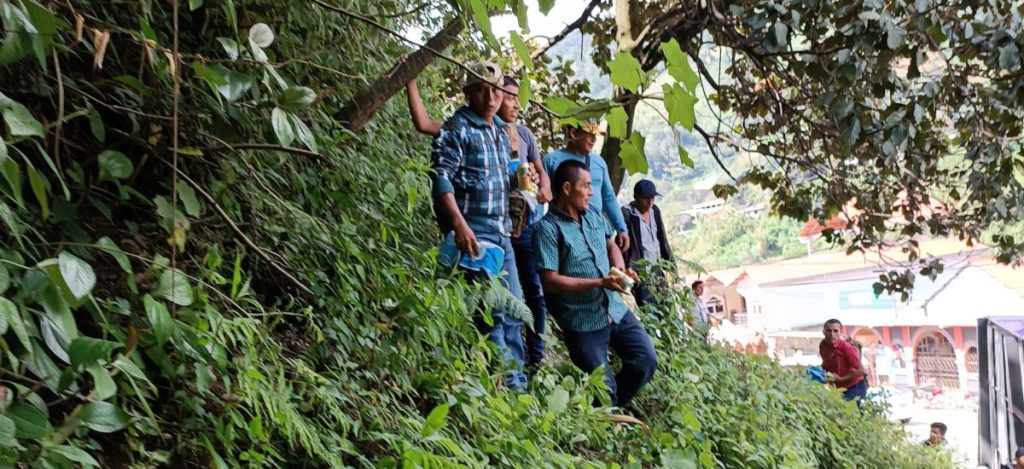 Walter Dubon, who heads the Impact Ministries construction and maintenance department, says:
Construction materials are already running out. The hardware store where we usually make our purchase has already closed due to lack of supplies. Today we searched from store to store to get some things so we can continue with our construction projects.
Ruth Peters de Dubon, who manages our sponsorship program in Guatemala, says:
Here in town, the students have been able to continue going to school, but in the outer schools, they've been having a little bit of trouble because a lot of times the teachers can't make it through the barricades. It's the end of the school year, so they're in exams and that's an important time of year, but thankfully the school year will be over soon so we're hoping that everything here could end peacefully. The reported number of blockades in Guatemala is down from 147 to 97. Pray that our students can finish the school year and pray for a peaceful resolution. We know God is in control and trust that He will work this out!
God IS in control, and we appreciate your prayers for Guatemala.
A few specific things to pray:
Please pray for the safety of our students and staff and their families and the children in our Children's Home. There are multiple blockades between Tactic and the nearest hospital.
Please pray for the people living in severe poverty that we serve. They are usually the first to be affected by any economic uncertainty and are often the ones who suffer the most.
Please pray for our staff. It is at times like this that they sacrifice the most to serve the people around them.
Thank you for your prayers! We know that in the midst of darkness, God's light shines and we pray that the unrest will end soon and peacefully.